Alizon Studios is a creative agency building websites and brands that engage the world.
LEARN MORE ABOUT US AND OUR SERVICES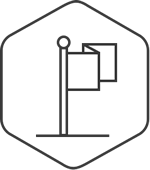 The most effective brands are the ones who are simply and powerfully consistent. We extract the core of your identity and shape it into a thriving brand that stands the test of time.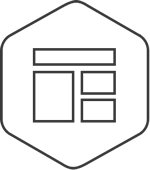 The logo is just the tip of the iceberg. Every experience a person has with your brand should point back to the main thing. We're talking everything from your website and mobile app, to the smallest detail on every print piece.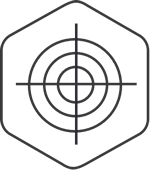 Before we can create your shiny new brand to show the world, we have to do the dirty work of understanding who you are. We're in the trenches together for this process, including a one-day workshop that helps us get down to the nitty gritty.
We believe simplicity beats complexity. Here's a few of our favorite projects.
During the eight years that I knew Kyle, in Sarasota, FL, he stood out as one of the city's leading creative producers. Whether the production involved Kyle occupying the role of designer, curator or creative director, he consistently (and naturally) pushed the limits of creativity beyond their rhetorical conventions. Simply put, Kyle thinks differently when he attacks problems, thus making him unique and effective in any type of engagement.
Tobey Albright, Independent Fine Arts Professional
Kyle is a true creative… he's not just a technical user of design tools. He has an incredible ability to find a unique perspective and he puts all of his passion into each project as though each was his child. I've had to the pleasure to hire Kyle for many projects over the years and he has always delivered the goods, but I've also experienced and even purchased art he's either created for others or for general consumption. Kyle will lead you to what you didn't even know you wanted until he showed you. Scott Heaps CEO - GravityFree Studios, TooSmart! Publishing
Controlled yet charismatic Kyle's art strikes a cord in everyone. Hip-hop to fine art this guy has it all. I have used Kyle on several projects and would refer him to anyone. His street savvy sense and wealth of product knowledge can put you on the map
Jason Champion - Allied ASID, Event Producer at MOSI
Kyle is an incredibly talented, skilled and versatile artist. His work, from concept to completion was always on-point and incredibly inspiring. He is able to grasp concepts quickly and realize them in a vast variety of artistic styles. He has an unquenchable thirst for improvement and keeping up with the latest trends in art technology. It was always a joy to work with Kyle and I can not recommend him enough! Todd Beckwith Marketing Director / Westfeild Corporation